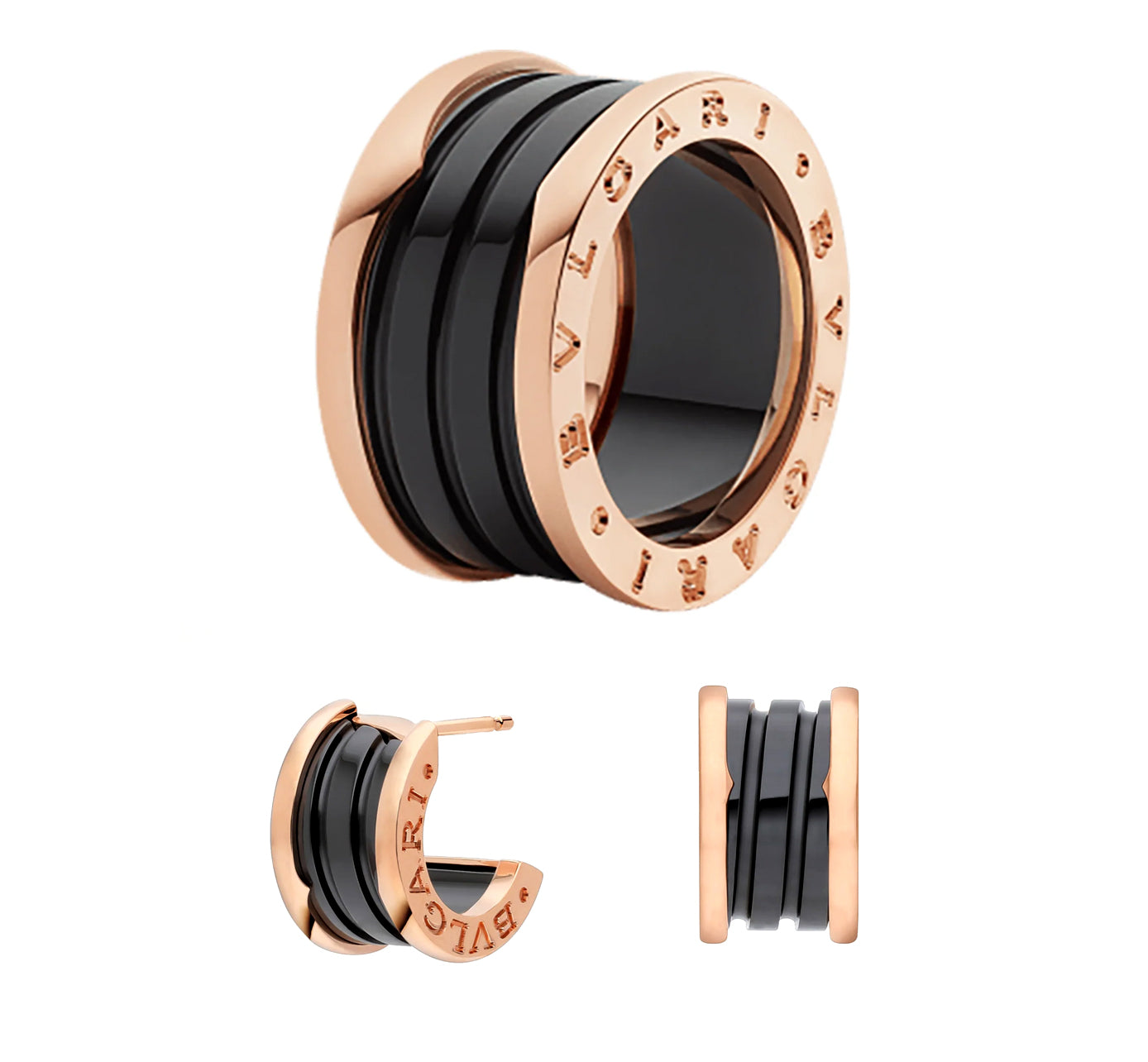 Bulgari B.Zero Collection
The Bulgari B.Zero ring is a popular jewelry design created by the Italian luxury brand Bulgari. It was first introduced in 1999 as part of the B.Zero1 collection, inspired by Rome's Colosseum, and celebrates the city's rich history and architecture.
The B.Zero ring features a simple yet striking design that has become an icon in the world of luxury jewelry.
It is crafted from 18-karat gold and features two or three interlocking bands that form a spiral shape. The bands can be made from different colors of gold, such as white, yellow, and pink, or they can be made from a combination of gold and ceramic.
The design of the B.Zero ring is meant to symbolize the eternal nature of love and friendship, as the interlocking bands represent the unbreakable bond between two people. It is a popular choice for both men and women and is often worn as a wedding band or statement piece of jewelry.
The B.Zero1 collection has expanded to include other jewelry pieces, such as necklaces, bracelets, and earrings, but the B.Zero ring remains one of the brand's most iconic and recognizable designs.
Currently in our store Fabon5th.Com we have a great selection of 11 B.Zero Rings, bracelets and a pair of earrings to match.
View our B.Zero Collection: https://fabon5th.com/search?type=product&q=b.zero*