This store requires javascript to be enabled for some features to work correctly.
FAMILY AND
ESTATE JEWELRY
The decision to sell jewelry that has been in your family for years and years is never easy.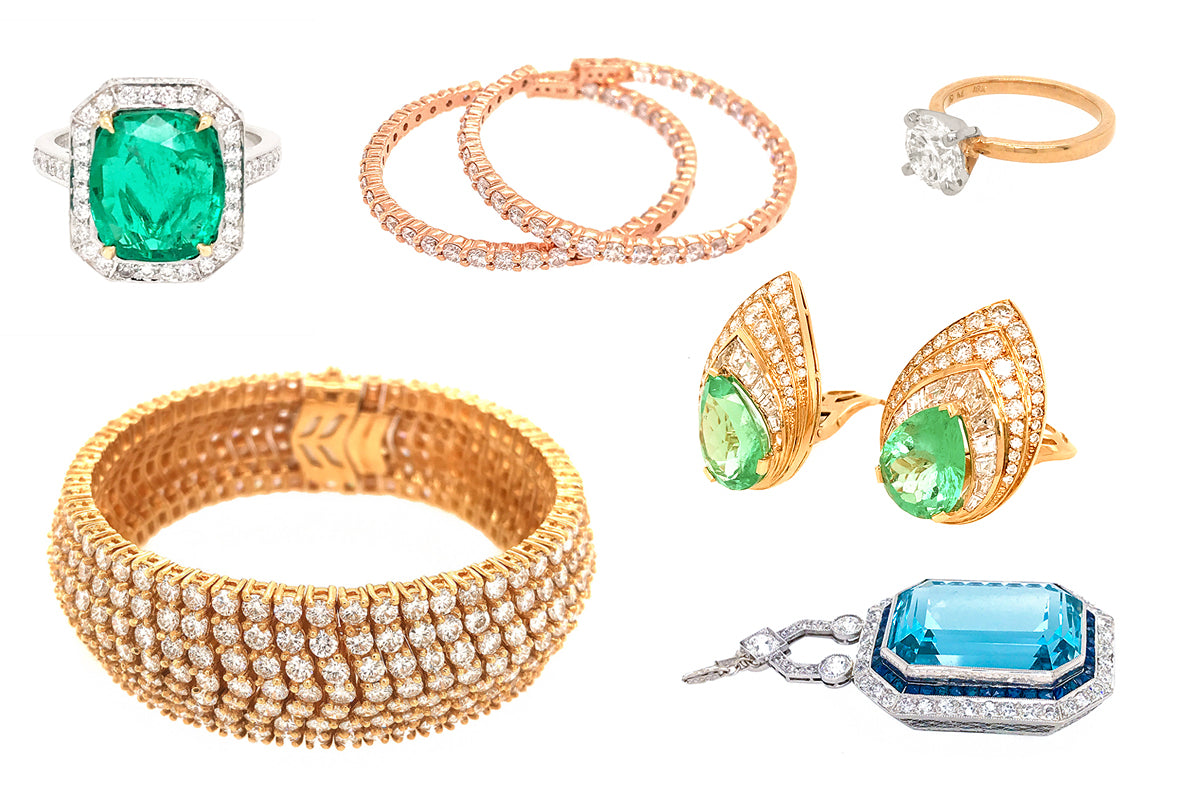 ESTATE JEWELRY SERVICES
You may want to sell estate jewelry because you have retired, moved, have better use for the money, or think you will never wear it. Whatever your reason, we at Andrew Fabrikant & Sons and Fabon5th.com take immense pride in providing high-level service to each client. You want to sell estate jewelry for the most money possible!
Estate or previously owned jewelry includes all styles, makes, and models. We focus on 14kt jewelry or better. We buy gold jewelry and have handled some of the most beautiful and precious jewels ever made. We have purchased the finest examples of every design genre. And have found markets for all of them.  Our experience and integrity within the diamond and jewelry industry help assure you of a professional and dedicated service partner. Our reputation is paramount because it is the currency we bank on to accomplish everything we do. You can rely on us to give you an honest assessment of how much your Jewelry is worth when you visit us to sell Jewelry.
THE FABON5TH ADVANTAGE
Fabon5th.com and our partner websites provide a significant advantage over auction houses and other estate buyers. Auction houses rely on dealers within the industry to make sure what they have for sale sell. We use all of the resources available to make sure you benefit. Charging 26% to the buyer and taking 10% to 15% from you, the seller, the auctions often take 40% of your sale.  The focus of an auction house is to get as close to a 100% sell rate as possible. Their focus is not on chasing the most money for a client. Selling at a high price is a bonus and not the main focus. 
We expose your jewelry collection to 100s jewelers/dealers with 1000s clients each, getting your jewels the most amount of exposure possible. We distribute pictures and information out to the industry worldwide. That gives us the ability to reach thousands of customers and find someone who would like the item or collection you are selling, and it only takes one person to prove us right. Combining our website and partner sites while working with retailers and our private clientele maximizes opportunity and helps assure we reach the best buyer for your jewelry. 
• You remain in control of your Jewelry.
• Nothing will be sold without your permission.
• We provide insured marketing within the industry at no cost to the client. 
• We only need one client to make our aggressive marketing prices correct. 
• We get your diamonds and Jewelry exposed to the appropriate dealers and retailers. 
• Often, a jeweler in our network will buy because the item(s) will go well in their inventory.
• If repairs are needed, the expense for such repairs would be at the cost and is often absorbed in the sale price.
GLOBAL SHOPPING
We partnered with Google Shopping, which connects Jewelry to stores and customers looking to buy. Google can target particular markets (micro-verticals), allowing us to put your Jewelry, piece, or collection directly in front of potential customers online using the latest AI technology, which learns and gets better over time.